Ich Liebe Dich Nicht, Du Liebst Mich Nicht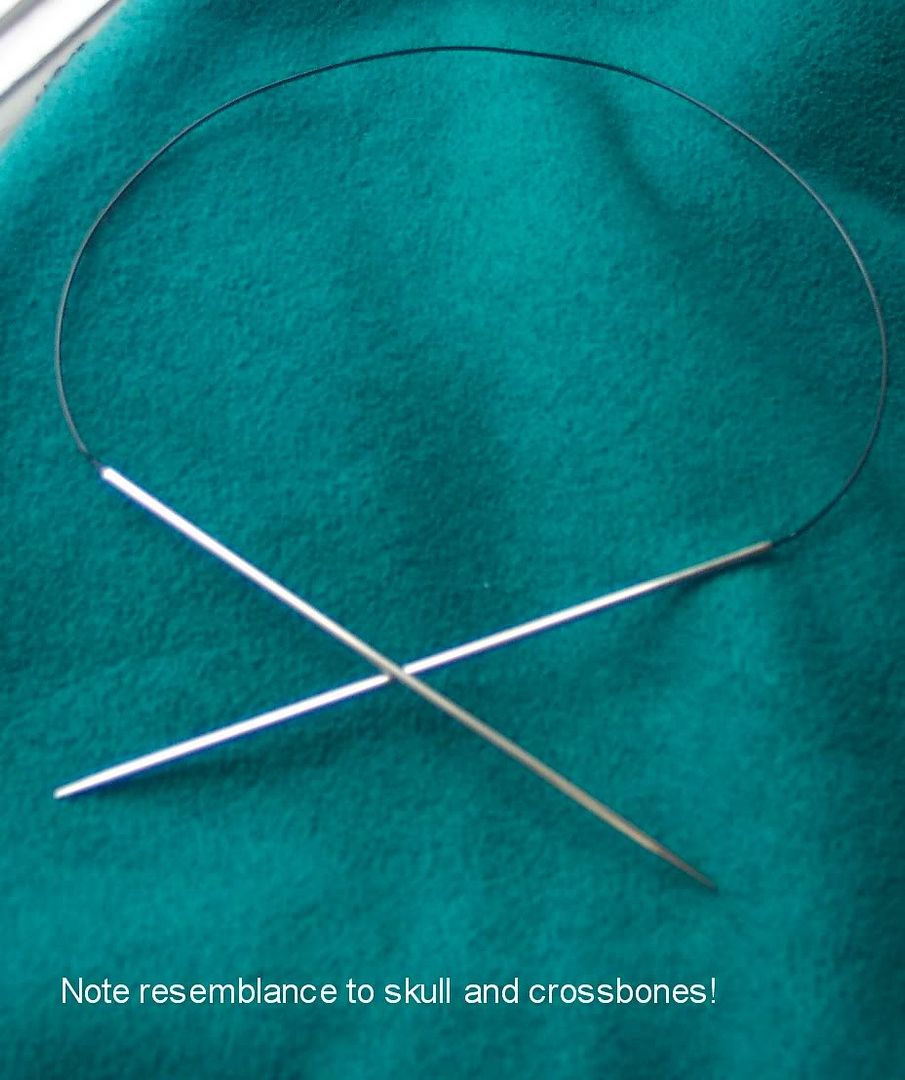 Dear American Needle Manufacturer:
As a newly obsessed sock knitter, I truly appreciate that you make circular needles in a 2.25 mm size. That tiny quarter of a millimeter can be crucial in achieving the proper gauge for, say, that
sock pattern sensation that is sweeping the Internet and which you are just dying to complete
. However, may I make a few suggestions?
1. It would be nice if the tips of the needles were not so sharp that they could puncture truck tires.
2. It would be lovely if the surface of the needle were just a tiny bit slicker, so that the knitter does not develop hamhock forearms from the effort of moving the stitches along the needles.
3. I may be mistaken, but I think the idea is that the stitches
must be able to move across the join
of the needle and cable, thereby making it possible for the knitter to actually
work the stitches
. Just a thought.
Unfortunately, these tiny issues have led me to abandon your product for that of
your German competitor
, even if my gauge is affected slightly. If I may say so, knitting with their needles is like buttah.
Auf Wiedersehen und gutes riddance,
Laura