Starts and Fits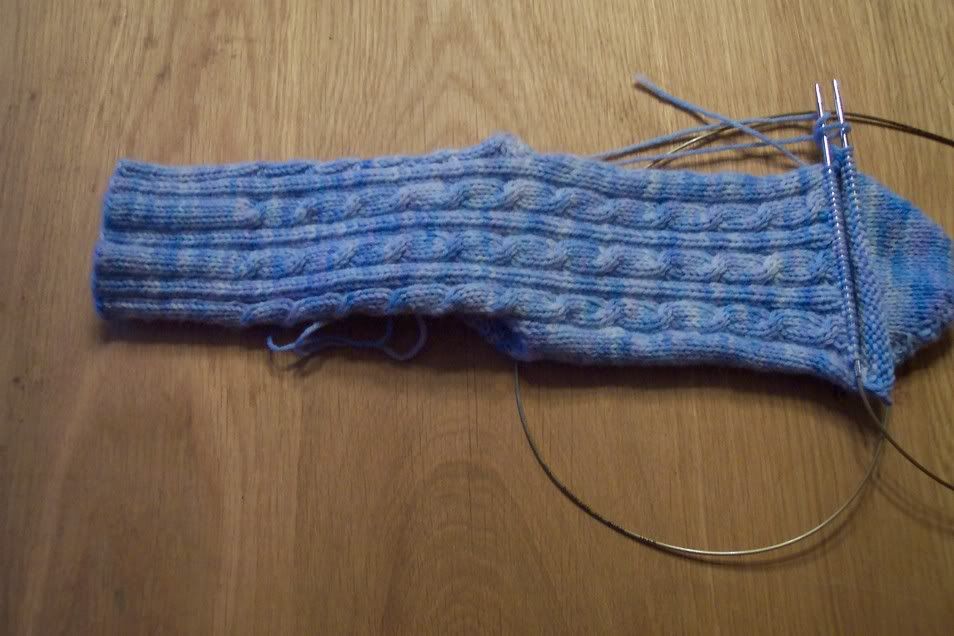 Like
Terhi
, I've been knitting a lot of blue things lately. Or trying anyway. Here's my first Rib and Cable sock, ready for kitchenering. I get pretty anxious about grafting, but
Christine
has offered some help. Thanks for the tips!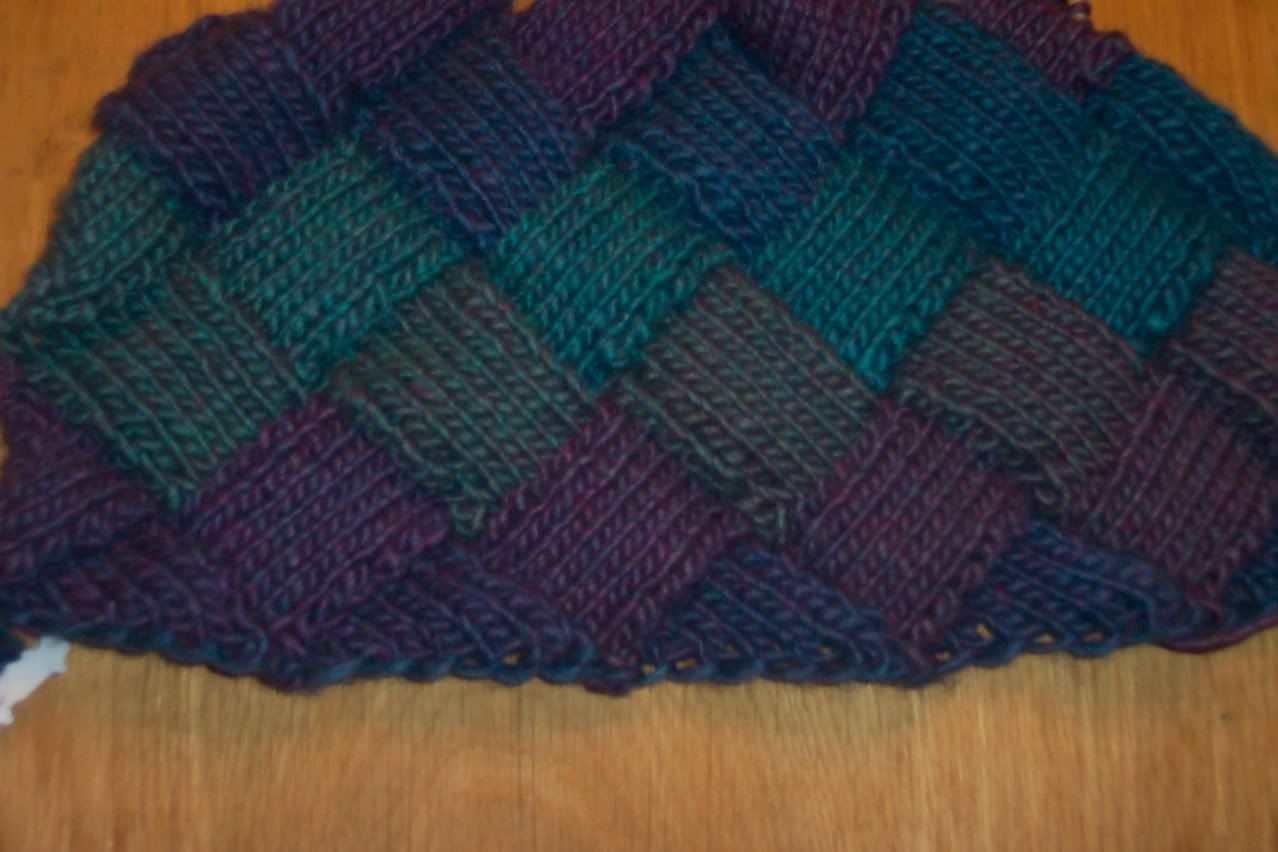 I started this last weekend. I'm calling her Nell, because she's a little version of the Lady Eleanor Entrelac Stole from Scarf Style. But she's too wide -- I have only 5 skeins of this Karaoke, so it would be the shortest scarf ever. Do-over! (Aside to Olga: I still want to start another Scarf Style project, if you're still game!)
This is my second attempt at toe-up Jaywalkers with Regia 4 Color. This time I decided to try the Turkish cast-on. Do I feel clever or what? Thanks
Deb
, for the awesome tutorial! My gauge is a little too tight, but I think I'll just make the larger size and see how it goes. I can't bear to frog this beautiful toe. There's another something blue on
Affiknitty Patterns
-- my iPod cozy with full details.