The Proof Is in the Swatching
You all had excellent advice for me about which color should be the primary contrasting color in my mittens. Final tally: nine votes for wine, five votes for teal, four votes for "swatch it!" and a few abstentions! For the record, I was leaning slightly toward wine as the main CC.
"Swatch it" is of course excellent advice, and with my trepidation about size 2 needles, it was a given. Both Eunny and Juniper made the point that the teal is quite vivid and contrasts more highly with the cream. Therefore, it might be better to make that the main contrasting color, since it's going to be screaming for attention. That made some sense to me, so that's the first swatch I made, on 3 mm needles.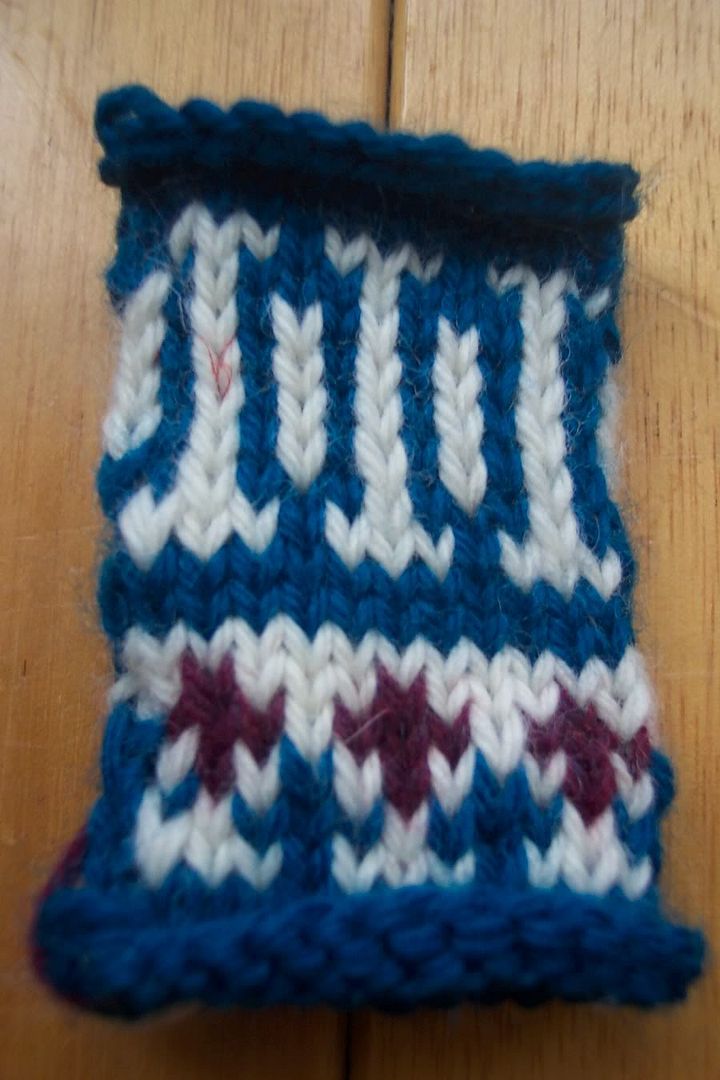 I really thought as I was working this swatch, that this was going to be the winner. The gauge seems to be slightly off, on the small side. The designer must be the loosest knitter ever. You know what I mean.

Next swatch, 3.5 mm needles. This time, wine takes the center stage. I wasn't really sure about it, so I knit a little more in teal at the top of the swatch.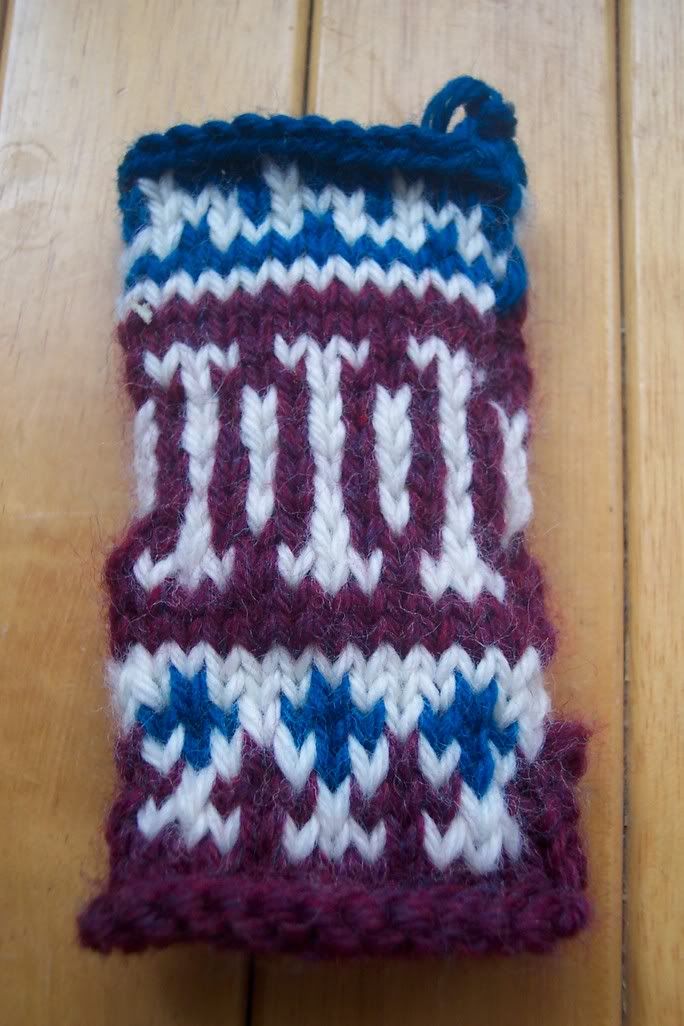 Gauge is a slightly big on this size needles, but I'm going with the 3.5 mms. As Elizabeth Zimmermann famously said, "Nothing is horrider than a tight mitten." But the color scheme? I don't know! This one looks pretty good to me, too! I was expecting the teal to jump out in a most impertinent and unattractive manner, but actually, it doesn't.
Considering this is my first attempt at all-over stranded colorwork, I'd say it's not bad. My stitches look okay, but note that the tension is wonky, particularly where I am changing colors on alternate stitches. Helpful tips from the more experienced are always warmly received.
By the way, Catherine ... you are right. These will be possibly the warmest, densest mittens ever!