Caution: This Post May Induce Swooning.
That means you,
Kate
.
My October package arrived from Sundara.
And, is it gorgeous or what? (Sorry these photos aren't better. It's late on a very grey day.)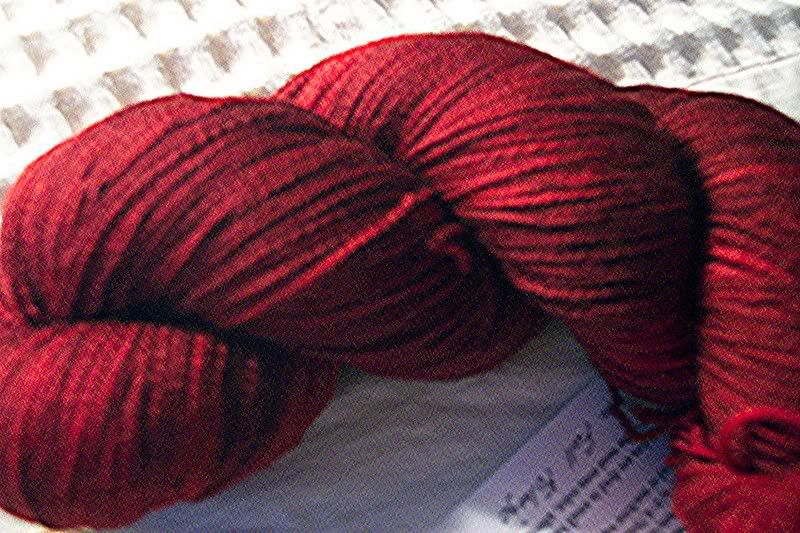 The pattern is very lacy,with a falling leaves motif; it's really lovely. Do I mind that I am just finishing up a pair of lacy, dark red socks? Indeed, I do not. This yarn would also make a sumptuous pair of
Baudelaires
. Food for thought.