Land Ahoy!
Last night, Henry the Navigator spent the night at my house. I tried to snap a photo of his face, but my bleepin' camera would not cooperate. The picture simply disappeared. (You can see it
here
.) Fortunately, I got photos of the bounty within the box! One of the cool things that I was not able to document was the chart inside the box where each recipient logged their names. It was fun to see where the box had been. Early in the swap, Henry stayed with Kari from Minnesota, for whom I made socks in Sockapaloooza!
My Yarn Aboard Pal was Purl from
Knitted and Purled
. Let me tell you, she totally rocked that box. There were comestibles of the highly intriguing variety. That's right, that's a lavender chocolate bar and lavender Earl Grey tea. Yum. I love that sort of thing. (I could really use relaxing scented treats these days. Anxiety is a houseguest that doesn't want to leave.) And pecan pralines? What could beat chocolate, pecans and caramel? Not much.
And then, of course, there was the yarn. There were two skeins of Knit Picks Memories in the Fly Fishing colorway, a shade I've been angling for. (The groans are audible, but I couldn't resist.)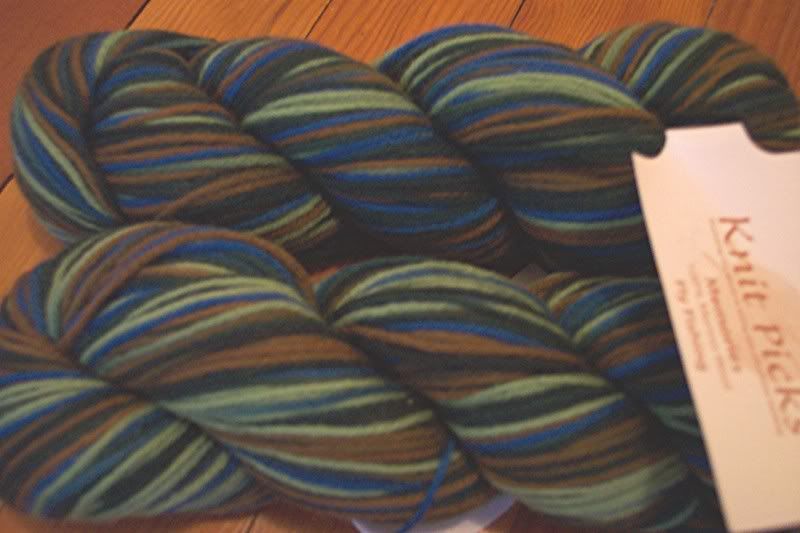 And there was a skein of the yummiest Fleece Artist, which I have been dying to try, in the most gorgeous saturated greens. Perfect. Not pictured is a fantastic inKnitiative sock pattern which covered the bottom of the box.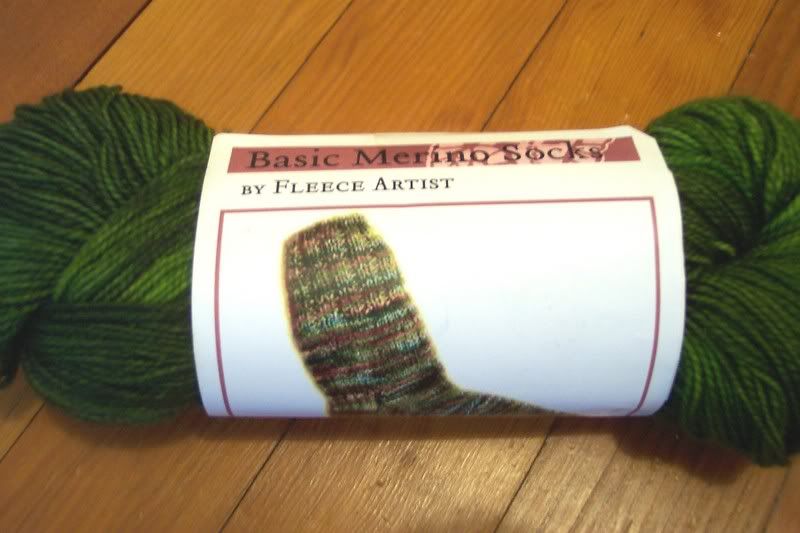 Thanks, Purl! You were so amazingly generous! Henry is now on his way to his next destination, restocked with goodies of the audible, edible, and knittable varieties. I am looking forward to seeing how my Pal likes the box. And thanks,
Amanda
. You are the swap hostess with the mostest, that's for sure.
Labels: Knitters Are the Nicest People