Explain the Silence
Hi everyone! Sorry for the extended silence, there. The confluence of many things going on Chez Affiknitty (including, but not limited to, out-of-town guests and Potter Day) has sapped my time for blogging, and even knitting, much. And sewing? Forget it.
I still intend to do the podcast/music/reading/Etsy seller recommendation roundups, but it may take a little time. In the meanwhile, I thought you might like to see pretty pictures of the yarn that the contest winners chose! Because we all love pretty pictures of yarn!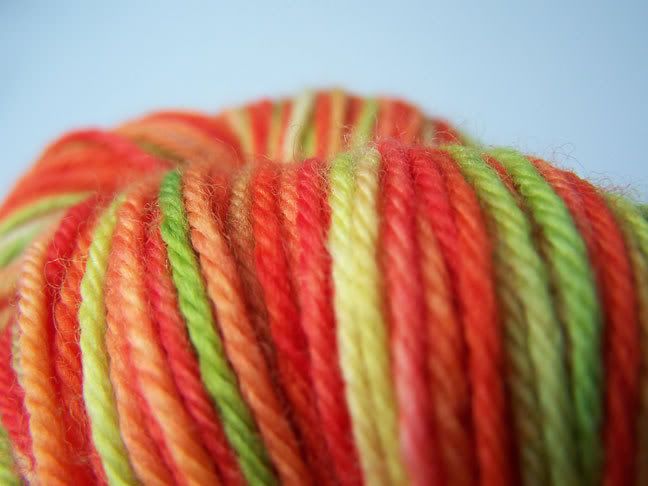 Heather from
The A.D.D. Knitter
chose Peas and Carrots.
And Karen from
Yearns for Yarn
chose Istanbul. (I have some of this myself.) I should not leave you with the impression that my photography skills have radically improved; these pictures are
Gail and Jacki's
and they are used with permission.
If you're still visiting here, thanks for hanging in with me through the unexplained absences. Hopefully soon, there will be finished socks and lots of links!
Labels: Knitters Are the Nicest People