If I Were Going to Do the Knitting Olympics...
...
which I am
not
, because I have already committed to a position of
Zen-like calm and lovingkindness
toward myself and my knitting, it would be because I am a joiner and I really love all the knitting teams that are popping up.
I have to tell you, when I heard about
Team Wales
, I was tempted to reverse my decision and plunge into the madness. I'm going to sound like a Big Dork, but I heart Brenda Dayne. The words
Pick up your pointy sticks, it's time to Cast On
make me practically giddy. Let us not forget that knitting podcast pioneer, Marie Irshad of
KnitCast
.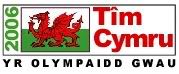 And who could resist this button? It's so cool!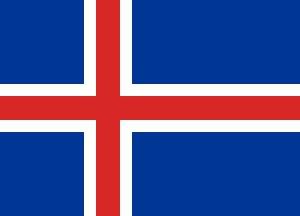 But if I were to be a Knitting Olympian, which I am not, I would want to knit for Team Iceland. As far as I can tell, no one has started a Team Iceland, which is practically criminal, considering that it is the Home of Lopi! There are many other wonderful things about Iceland, besides the sheep, if that weren't enough. From what I have heard, it is a charming place. It is cold and green, which we all know I love, and it has volcanoes!
Culturally, it has much to offer. I have already expressed my devotion to Sigur Ros, who create the most beautiful, otherworldly, innovative music ever. Two of my favorite bloggers are writing from Iceland, Sheep and No City and The Iceland Weather Report (motto: "Cooler Than Thou. On Some Days.").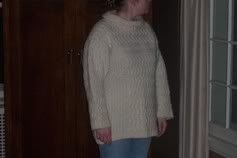 Here is a picture of me in one of my favorite sweaters, which is from Iceland. My mother bought it in the airport in Reykjavik, which means she probably paid way too much for it. It is ridiculously oversized and makes me look as big as the side of a fjord. And it's a little itchy. But it is really warm, and I love it. My mom was about to give it to Goodwill (like Oxfam for you non-Americans), but I saved it.

Anyway, there really ought to be a Team Iceland. So if any of you crazy Knitting Olympians decide to form a team, I'll be cheering you on!