What's Doing
I am leaving for Columbus this afternoon; the test is tomorrow, Wednesday, and Thursday. I feel about as prepared as I am ever going to be, and I'm definitely ready to just take the damn thing. Thank you again for all your support and encouragement over the last two months! It's meant more than you know!
I'm looking forward to getting back to blogging regularly. Coming soon on affiknitty ... FOs! The Story of the Ugly Sweater! Stranded in Estonia! Yarn shopping on the road! The time-sucking, wallet-emptying qualities of indie music on iTunes! Yay!
And, because I can't post without pictures, some blue and white things for Project Spectrum.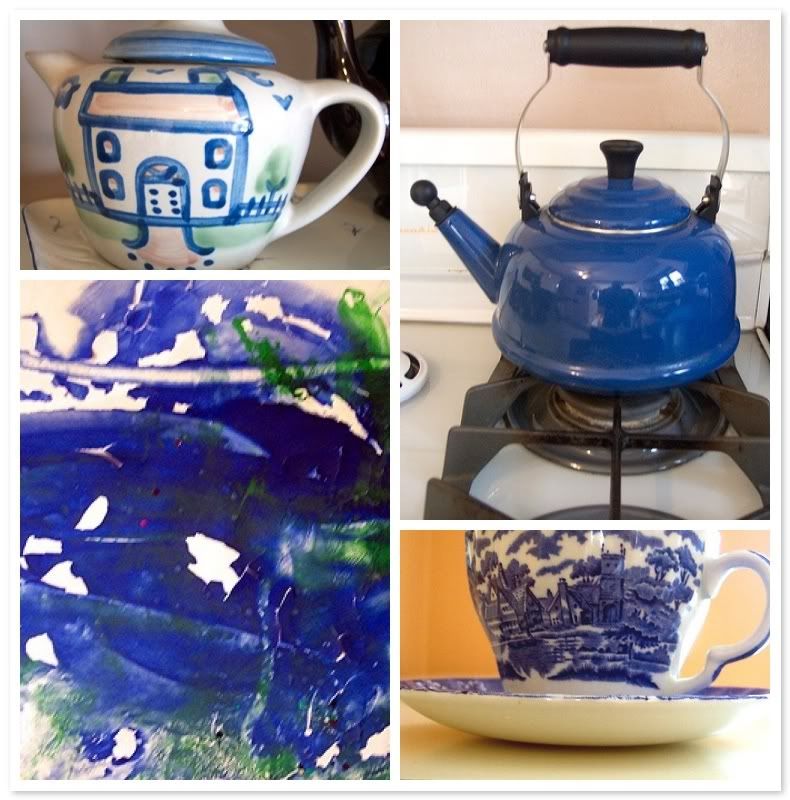 Labels: Project Spectrum 2.0, The Jealous Mistress