Thanks, Mason...
I was reading through my bloglines and saw
this wonderful post
on Autism Awareness Month at Anne's blog,
Knitspot
. It's an essay by a nine-year-old friend of Anne's, about what having autism is like.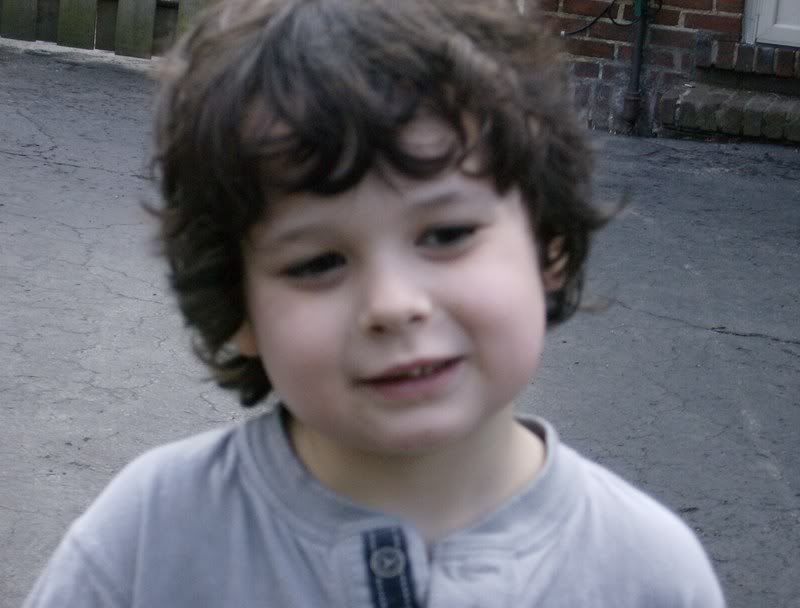 As some of you know, my older son S has autism. Many times I have thought about writing about it here. But I generally don't want to write about very personal things here, especially about my kids. Also, I don't really know where to start. It can be infuriating to deal with autism ... with mysterious behaviors from your child, with ignorance from physicians, with judgments from other parents who assume your child is
bad
rather than
disabled
. It is incredibly difficult to watch your child struggle and feel frustrated over communicating the simplest things. Nothing will break your heart like realizing that the kid next door is afraid of your child because he thinks shoving is playing.
S faces many challenges. But he is doing better every day. He is a beautiful, sweet, affectionate, happy little boy who likes swimming, ice skating, riding his scooter, and coloring.
Chances are, you know a child with autism. What was once rare is now frighteningly common -- approximately one in 150 children are suffering from autistic spectrum disorder. Yet there is surprisingly little being spent on research ... a fraction of what is spent on childhood diseases that are far less prevalent. If you're interested in helping or learning more, check the links below.
-
National Autism Association
-
Autism Speaks
-
Autism Society of America
-
Autism Research Institute
-
U.C. Davis MIND Institute
Anne and Mason, you've given an eloquent voice to many people who cannot speak so well for themselves. My son and I are very, very grateful.
Labels: The Little Guys